Skip Navigation
Website Accessibility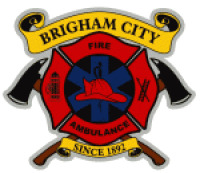 Fire Restrictions
Annual Fire Restrictions
Annual fire restrictions go into effect on July 1 and remain in effect until rescinded by the Fire Chief. The affected areas are shaded red in the graphic below.
Click on the map to see an enlarged version (pdf)
.
Recreational Fire Information
All commercially sold grills and freestanding outdoor fireplaces/pits must be used as recommended by the manufacturer.
Permits are not required for recreational fires; however, the following criteria must be met:
Only clean, dry wood or charcoal can be burned.
The total fuel area must be less than 3 feet in diameter and less than 3 feet high.
The fire must be located at least 25 feet away from all structures or combustible materials. Portable outdoor fireplaces must be at least 15 feet or more from any structure or combustible material.
A person knowledgeable in the use of fire extinguishing equipment shall constantly attend to the fire until it has been completely extinguished.
NOTE: If the Fire Department responds to a complaint of smoke or the fire is out of control and the above criteria have not been met, fees may be assessed.
Fireworks Dates