Skip Navigation
Website Accessibility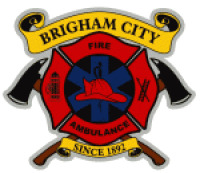 Fire Department Employment
Why Work for Brigham City Fire Department?
Brigham City Fire Department members work cooperatively as a team and possess courage, stamina, and professionalism. It is a challenging and exciting career offering highly competitive pay that is evaluated annually. In addition to exceptional benefits, employees have numerous opportunities for advancement, and a family for life.
Firefighters put their life and safety on the line to protect the community by facing hazardous tasks under extreme pressure, often turning absolute chaos into order. At Brigham City Fire Department, the sky is the limit for earning certifications and attending training schools across all fire and EMS disciplines to ensure that our employees are the most qualified, capable, and professional for any 911 call. High morale and camaraderie are highly valued at BCFD, and we understand the unique station life of firefighters and the importance for everyone to participate in making good relationships to achieve our mission.
Brigham City Fire Department is an Equal Opportunity Employer.